SarcMark™ in the News
Fox News Strategy Room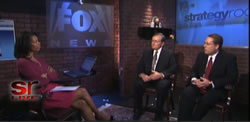 Interview of Founder and Co-Founder on Fox News Strategy Room. Discussing the launch and success of the SarcMark™. Interviewed by Harris Faulkner.
Watch Video
The Wall Street Journal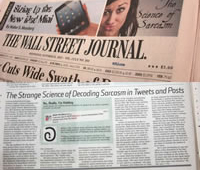 Article in the Wall Street Journal discussing how "Sarcasm is a challenge for academics and marketers trying to analyze online chatter to gauge public opinion"
Full Article
Featured In